Submissions for the 2020 Festival
Submissions for the 2020 Texas Book Festival are now closed. We greatly appreciate everyone who took the time to submit their work to us. Planning for programming is ongoing, and invitations will continue to go out until early September. Thank you again for your submissions!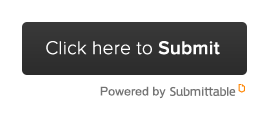 The 2020 Texas Book Festival will take place in Austin, Texas on November 7-8, 2020. The Texas Book Festival typically presents approximately 250-300 authors, from Texas and beyond, whose books are published in the year the Festival takes place. All authors who are invited to participate will be featured in a panel or solo session; the Festival does not feature authors for book signings only. Authors must be prepared to cover their own travel expenses to participate in the Festival.
Please read all of the following information before submitting a book to the Festival:
What are the submission guidelines?
To be considered for this year's Festival, please send or have your publicist send us the following:
Upload or send a finished book/galley/ARC/manuscript (we prefer physical hard copies, sent via USPS, to be sent in conjunction with digital galleys or ARCs, but we understand that circumstances this year often prevent doing so). Digital copies are acceptable for the review process, but all accepted authors must provide five copies of the finished book once notified.
A press kit with author bio, marketing plan for the submitted book, review highlights you feel are pertinent, and list of previous publications. A press kit may be submitted electronically.
Topics which you are available to discuss.
Information about your or your publisher's ability to fund your own travel to Austin.
Please mail supporting items to: Texas Book Festival, 1023 Springdale Road, Building 14, Suite B, Austin, Texas 78721
Please note: We can no longer accept hand-delivered packages. Any packages dropped off or left outside our office will remain unopened and discarded. Please submit all packages through the US Postal Service.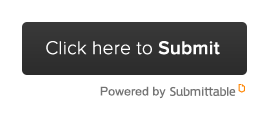 When should a book be submitted?
Due to shifting schedules caused by COVID-19, we have extended our submission deadline to July 1. While we will consider books published up to 18 months prior to the start of the Festival (November 7-8, 2020), priority is given to books published within the Festival year.
Who decides which authors are invited?
An Author Selection Committee comprised of publishing and book professionals considers the submissions and chooses who will be invited. The bulk of invitations go out between the beginning of May and the end of August.
What types of books are considered?
While we review all books that are submitted, our main goal is to provide an excellent and diverse mix of literature for all visitors and participating authors featuring books from the following genres:
Fiction — including all genres, such as thrillers and Westerns
Narrative nonfiction — history, biography, memoir, and essays. Nonfiction books are considered from a variety of perspectives that encourage and engage in fair, respectful discussions of history, figures and ideas.
Graphic novels
Cookbooks and food-related titles
Poetry
Children's and YA literature
Art and architecture titles
Titles with a Texas focus and titles written by Texas authors
What types of books are not considered?
The Texas Book Festival focuses on the promotion of literature and Texas literary culture; books on the topics of self-improvement, how-to/instructional books, devotionals, or those solely of academic or religious interest will not be considered. If you are unsure whether your book falls into one of these categories, please email us at bookfest@texasbookfestival.org.
Should a self-published/printed author submit?
Self-published titles will only be considered if they meet the following criteria:
The title is bound
Printed copies can be available for our book seller to sell
A professional has edited the work
An established marketing plan has been made and is submitted with the title
A functional author website exists
The consideration for self-published titles that meet the above criteria will be the same as traditionally published books, outlined above. For the 2020 Festival, we will not accept self-published titles that exist only in ebook format.
If you are a self-published author but your book does not meet these specifications, you may be interested in applying for space one of our exhibitor booths in the Festival Marketplace.
Questions?
Our main number is (512) 477-4055, but please note that our office is closed until COVID-19 stay-at-home advisories are lifted. The best way to reach us currently is by e-mailing us at bookfest@texasbookfestival.org.