The young adult book market is growing; according to The Balance the "number of young adult titles published more than doubled in the decade between 2002 and 2012." With such a fast growing market, it's clear why movie developers are rushing to grab young adult novels for movie adaptations. The books featured below are dealing with issues that are prevalent with teenagers, and society, today: the BLM movement, heartbreak, falling in love, mental illness, and tension that exists from post-colonialism. Further, what makes these potential movies more exciting is the authors – all of them are attending, or have attended, the Texas Book Festival or Texas Teen Book Festival! While these adaptations are still in development, we're hoping they make it onto the big screen!
The Hate U Give – Angie Thomas
Angie Thomas will be at the Texas Book Festival this year with her debut novel, The Hate U Give, which addresses racism and police violence. The subject matter of the book prompted Thomas to reveal to The Hollywood Reporter that while writing the book, she wondered, "how diverse is too diverse?" The Hate U Give was inspired by the Black Lives Matter movement, and follows a teenage girl, Starr, who witnesses the shooting (and death) of her unarmed best friend at the whim of a white police officer.
Not much is known yet about the movie, except that it's in development and will star Amandla Stenberg. In reference to The Hate U Give, Stenberg claims that she chooses films she "believe[s] can prompt an important and nuanced conversation on a large platform." According to Variety and The Hollywood Reporter, the movie will also have Sabrina Carpenter, Russel Horny, Regina Hall, and Issa Rae.
*
The Absolutely True Diary of a Part-Time Indian – Sherman Alexie
Sherman Alexie attended the Texas Book Festival in 2013. His novel, The Absolutely True Diary of a Part-Time Indian, follows Junior, a teenage boy growing up on the Spokane Indian Reservation. Junior decides to leave his school on the reservation and attends an all-white high school instead, where the only other "Indian" is the school mascot. The Absolutely True Diary of a Part-Time Indian illustrates Junior's struggle to break away from his past life and realistically shows issues such as poverty.
According to the Hollywood Reporter, The Absolutely True Diary of a Part-Time Indian is important because it will "mark the first known instance of a studio movie featuring a Native American protagonist." According to Variety, Fox 2000 picked up the movie, and Hugh Jackman is set to produce it; Alexie says that he's had numerous offers for a movie adaptation, "but until this particular team, I've never had a set of producers be so faithful to the book."
*
Why We Broke Up – Daniel Handler (Lemony Snicket)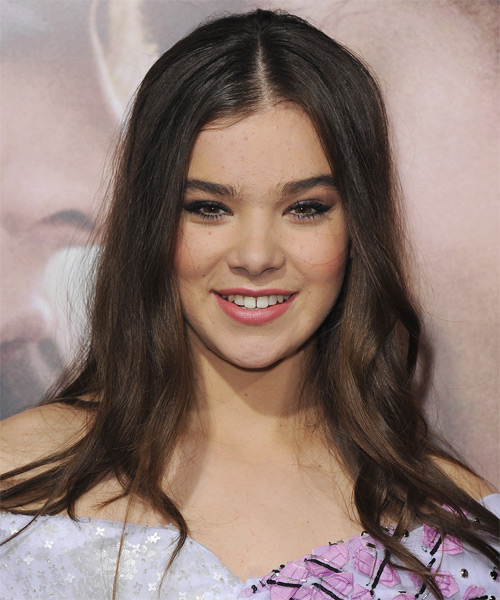 Daniel Handler is popular for Series of Unfortunate Events but his first young adult novel, Why We Broke Up depicts the love story, and the eventual fallout, of Min and Ed. Min is writing Ed a letter and putting items, such as a movie ticket, a note, books – everything collected over the course of their relationship – into a box, both of which she later gives to Ed. The book itself is written as if a long letter to Ed, and shows more of their romance than the break-up. Their break-up is due to Ed's unfaithfulness, and the letter serves as a source of closure for min.
While the movie doesn't  have a release date, Hailee Steinfeld is in final negotiations with Fox to play Min and Karen Rosenfelt, the producer of Twilight, is set to produce.
*
The Sun Is Also a Star – Nicola Yoon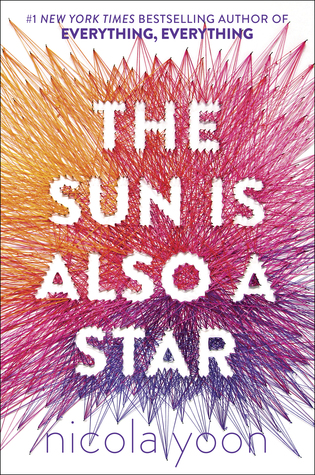 The Sun Is Also a Star is the perfect love at first sight novel. It centers on Natasha Kingsley, who is facing impending deportation to Jamaica with her family and is trying to stop it. Daniel Bae, the male lead, is a Korean-American on his way to an interview with Yale when he spots Natasha and decides to talk to her instead. The story follows their day-long journey through New York City as Daniel and Natasha realize their connection and count down the hours.
According to Deadline, Warner Brothers and MGM have paired up and acquired the rights to this highly anticipated movie; Tracy Oliver, previously with Girls Trip, will be writing the screenplay. In an interview with Huffington Post, Yoon said that she wanted to write a book that accurately showed the "immigrant experience, you know, being trapped between two worlds and not really being part of either."
*
Forgive Me, Leonard Peacock – Matthew Quick 
Forgive Me, Leonard Peacock is a grim story told from the perspective of Leonard Peacock, a disturbed teenage boy whose plotting a murder-suicide. Before he can die, Leonard must say goodbye to four people: his neighbor, the girl he has a crush on, a classmate, and a man who teaches the class about the holocaust. Through these meetings, Leonard slowly reveals his secrets.
The movie is in development and is rumored to be directed by Channing Tatum, who has produced films such as22 Jump Street, and James Ponsoldt will be writing the screenplay. In an interview with Entertainment Weekly, Matthew Quick has stated that he hopes Forgive Me, Leonard Peacock will make "Leonard Peacock types might feel less alone" and that "all readers will ponder Herr Silverman's message, especially when he says, "Different is good. But different is hard.""